The Item Mall
Edit
The Mall sells special items that can only be purchased with gPotatoes.
To open the mall select the Mall/Auction button from the system menu in the top right hand of the screen.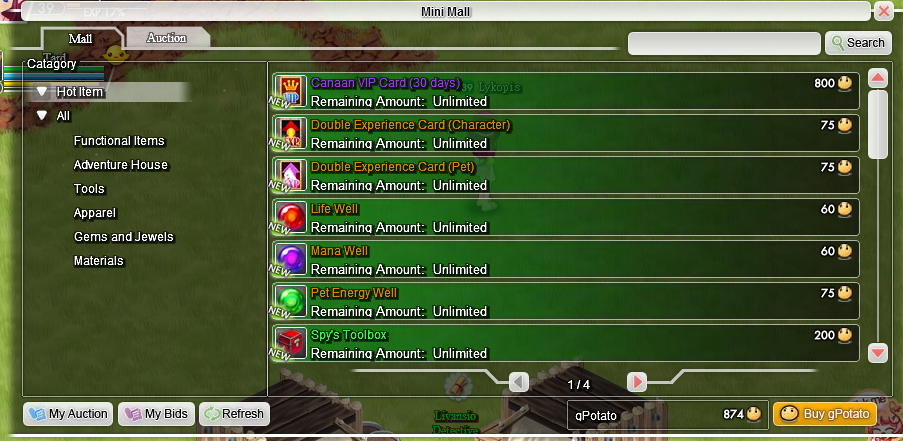 When you select an item three options will appear;

If the player selects purchase a quantity window will appear.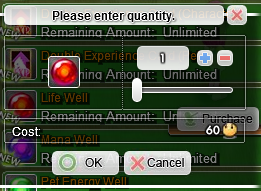 To select a quantity the player can select the + or - buttons, pull the slider or type the quantity directly into the quantity box.
If the player selects present a gift window will appear where the player can select a quantity and type the name of the player they wish to send the item to.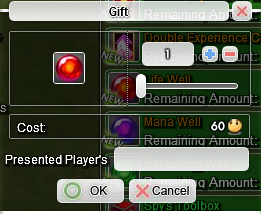 If the player selects compare the Mall will run a search of all the current auctions for that item. If an item is found the player may have the chance to bid on that item with in-game money instead of purchasing with gPotato from the Mall.
Also refer to Auction.
All Mall items require gPotato's to purchase.
gPotato's are a special currency obtained with real world money. To learn more about gPotato's click here.